VISION 2020
PRESERVE • PROTECT • ENRICH
Preserve the rich history of the Beaver Valley Choral Society through archiving.
Protect the present day Beaver Valley Choral Society's distinguished reputation for quality choral experiences and community educational
and cultural involvement through its Artistic Excellence, Enduring Strength, Respected Identity and Faithful Character, as found in Our United Vision and Mission to share the joy of making choral music with all the people, cultural and educational resources of our Valley.
Enrich the future of the Beaver Valley Choral Society by acting on a strong motivation of stewardship and our obligation to do the very
best to carry on the magnificent musical traditions and highest moral standards handed down from our illustrious past.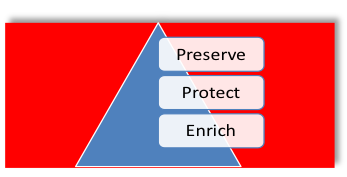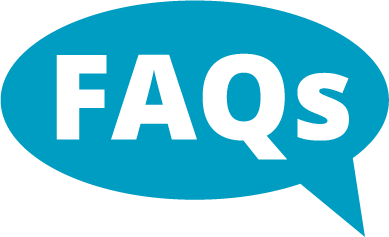 What is the Beaver Valley Choral Society?
The Beaver Valley Choral Society is a landmark adult, Christian faith-based, nondenominational, intergenerational, choral and instrumental arts organization founded over ninety-eight years ago in western Pennsylvania. The historical success of the chorus reflects the ongoing commitment of its loyal membership who has dedicated unselfishly their time and talents over the decades. Today's Beaver Valley Choral Society has more than 130 community volunteers in its membership resulting in the largest and most progressive choral arts organization of its kind in western PA.
What is the "BVCS VISION 2020" campaign?
To ensure the sustainability of the choral society, its community programs, and foundational level as a not-for- profit organization, the "BVCS VISION 2020" campaign was launched in August 2013 as a seven-year, multifaceted campaign culminating in special programming through its 2020 performance season. Successful activities surrounding the "BVCS VISION 2020" campaign will provide for increased membership, sustainability, innovative programming, enriched performances, community education, and necessary financial support for the Beaver Valley Choral Society.
Who administers the "BVCS VISION 2020" campaign?
To ensure success of the campaign, members of the Beaver Valley Choral Society sharing its spirit of cooperation and commitment, and like-minded community citizens, corporations, businesses, churches, schools, and individual donors who support the musical arts and mission of the Society have engaged their talents, time, and capacities to help ensure the success of the "BVCS VISION 2020" campaign.
Who benefits by supporting the "BVCS VISION 2020" initiative?
The future appreciation of quality music programming and education through community musical arts projects remains in the hands of dedicated individuals who share a common vision. Western PA adult communities, its young people, students of all ages today and of generations of tomorrow will benefit profoundly from the efforts of the volunteers driving the "BVCS VISION 2020" campaign. In supporting the choral and instrumental performing arts, residents of our community enjoy a source of pride. Community musical arts programs can attract new residents, businesses, visitors, investments, help improve a communities' overall image, promote volunteering, build social networks, and can help improve the physical and psychological health of its members and the audiences they reach.
How can area residents participate and support the "BVCS VISION 2020" campaign?
Personal commitments in support of the "BVCS VISION 2020" campaign can include some outstanding results: an adult individual joining the Beaver Valley Choral Society community of choruses or orchestra will help increase its membership lending new talent to its programming; an adult's personal attendance at one or several concerts during each performance season will provide encouragement to the performing members; parents bringing children of school age to Beaver Valley Choral Society concerts will introduce children to the fine arts of western PA; parents enrolling their school-aged children in the defined music program offerings will ensure new educational experiences and open new vistas of learning to young people of our area; helping to spread the word by advertising the Beaver Valley Choral Society concert schedule in your community through print and digital media, bulletins, and word-of-mouth provides regional awareness of the society. Private sector contributions from individuals, foundations and corporations,and advertisements in the Beaver Valley Choral Society program booklets can help the Society satisfy its operating expenses and help secure a brighter balance sheet.
What are some of the targeted funding programs in the "BVCS VISION 2020" campaign and how can I make a commitment of support?
Individual donations in any amount will help support and sustain the programs and vision of the Beaver Valley Choral Society. Conscientious community members and business entities offering their support may select from a list of multiple funding programs in prescribed amounts in the areas of music purchases, instruments purchase and maintenance, staging equipment purchase and maintenance, salaries, concert sponsorships, corporate sponsorships, attire, endowments, scholarship program, memorial tributes, matching gifts programs, and in-kind contributions. All support inquiries or questions should be directed to the Annual Fund Manager at bvchoralsociety@gmail.com.
Do I receive anything for my support?
The Beaver Valley Choral Society is dependent upon the generosity of individuals and businesses to meets its funding needs. Acknowledgements of annual support are listed seasonally in the Beaver Valley Choral Society printed program booklets. Specialized recognitions for Corporate Sponsors and other like entities are additionally presented during designated events. Due to the not-for-profit organizational status of the Beaver Valley Choral Society under 501(c) (3) of the United States Internal Revenue Code, donations to the Beaver Valley Choral Society are tax deductible. All contributors, donors, sponsors, or other like financial supporters of the Beaver Valley Choral Society acknowledge that no personal or other benefits are received from their donations.