Virtual Community Choir Event: 9th Annual SummerSing!
Will the Circle Be Unbroken: Appalachian Folk Songs
Sharon Burchill, conductor
July 27-29, 2020 from 7:00-9:00 p.m. – Online Only (Zoom)
$50 includes music and exclusive access to a special Interest Session on Shape-Note Singing with Kirstina Vaskys, music educator at Village Community School, NYC (Tuesday 7/28 at 6:00pm)
Join us as we explore poignant and captivating music of the Appalachias. Repertoire to include:
Swing and Turn, Jubilee
Bright Morning Stars
A selection of shape-note hymns
And We'll All Sing Hallelujah
Will the Circle Be Unbroken
Every voice is welcome at the SummerSing! We hope to "see" you there!
Sharon Burchill, conductor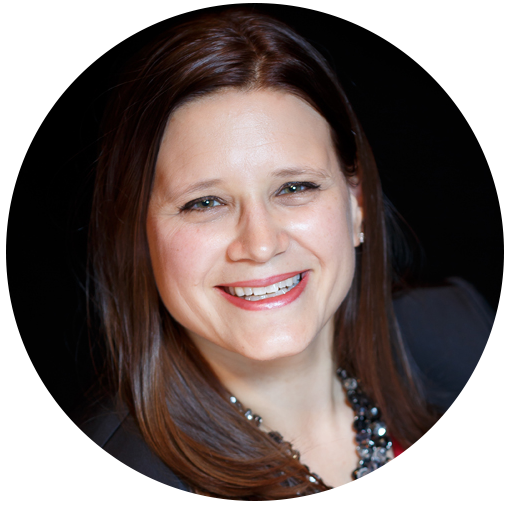 Sharon is an active conductor, teacher, and singer, and is a third generation choral conductor. She is is Associate Conductor of the Beaver Valley Choral Society, where she founded the BVCS Treble Youth Chorale. and serves as the Guest Choral Conductor of the annual BVCS/RASD Summer Choral and Instrumental Music Academy. Sharon also conducts the Pueri Cantorum and Gradus Cantorum of the Most Precious Blood of Jesus Parish, teaching the youth choirs Gregorian chant and polyphony. She currently teaches choir at Aquinas Academy High School, and conducts the Novus Children's Choir. She continues to maintain Dule Domum Voice and Piano Studio, inspiring the next generation of joyful music makers. Past appointments include Artistic Director and Conductor of Coro Latinoamericano de Pittsburgh, Associate Conductor and Soprano Section Leader of the Bach Choir of Pittsburgh, Conductor of the Westminster College Women's Choir, and Conductor of the Duquesne University Frauenchor. Choirs under her direction have performed in Ecuador, Canada, France, and Italy, where she conducted during Mass at St. Peter's Basilica in Vatican City. Sharon has served on the music faculty at Duquesne University and Westminster College, and has also held teaching positions at Point Park University, the Jewish Community Center, Deer Lakes School District, and North Catholic High School. She has been a sacred music cantor locally at the Roman Catholic Churches of St. Bernard , Saints Simon and Jude, and Assumption of the Blessed Virgin Mary. Sharon has also sung with the Junior Mendelssohn Choir and Mendelssohn Choir of Pittsburgh, and the Pittsburgh Bach and Baroque Society. She has performed with Sarah Brightman, Dave Brubeck, Joe Negri, and Tom Roberts, Sharon holds a B.S. in Music Education and an M. M. Ed., both from Duquesne University, where she studied with Dr. Brady Allred, Maureen Budway, and Claudia Pinza. Awards include the Beaver County Musicians Hall of Fame (2018), and the Outstanding Young Conductor Award by the Pennsylvania Chapter of the American Choral Directors Association (2004).
Kristina Vaskys, guest clinician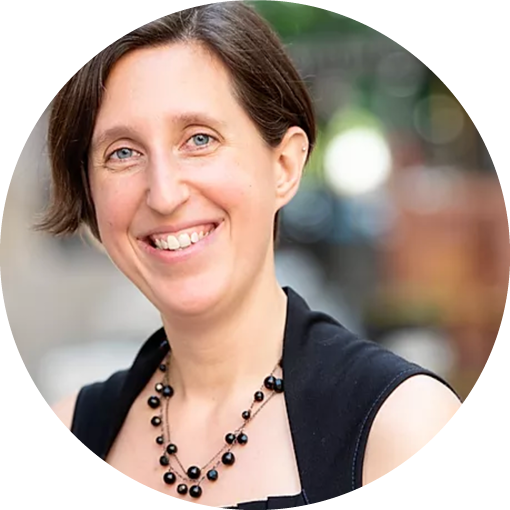 Kristina is a lifelong choral music enthusiast, and has consistently sung in choirs ever since the age of 8. She earned her B.S. in Music Therapy from Duquesne University and currently works as a music educator at Village Community School in New York City, teaching general music, recorder, and chorus to students in grades K-8. Kristina is a founding member of Accord Treble Choir, a small, collectively run ensemble that challenges themselves to perform musically demanding pieces with precision and joy. She is an active participant in the Sacred Harp community in New York.
About the SummerSing! Program
The mission of the SummerSing! is to provide a high quality, low stress opportunity for community singers to refine and review choral musicianship skills while expanding their choral repertoire. A different musical theme is provided every year, by which adult singers of all ages and skill levels can learn about a variety of different musical genres in a fun, yet challenging environment.
Since 2012, singers from all over the Valley and beyond have studied the music of our past themes: Broadway, Jazz, Patriotic, music for men's and women's choirs, a cappella music, and American folk music.
A free interest session is open to all registered participants, to focus more deeply on one aspect of the thematic music. Singers have explored scat singing, the use of solfege for the singer, and participation in drum circles.
SummerSing! is a Community Outreach Program of the Beaver Vally Choral Society.
Register Today!
Register for the 9th Annual SummerSing! program by filling out the form below.