Unfortunately, due to a lack of participation, this years Annual BVCS Golf Outing has been cancelled.  We plan to have the outing again next year.  We appologize to all who had expressed interest in planning. Thank you for your support.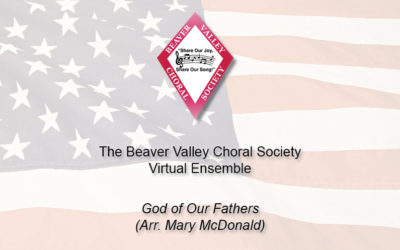 The Beaver Valley Choral Society continues its legacy of sharing the joy of music with the world, especially through the time of the pandemic.  By taking the meaning of a shared sense of family to heart, it is our wish that everyone who experiences our virtual...
Registration for the Beaver Valley Choral Society's virtual musical ensemble project, "God of Our Fathers," is extended to Wednesday, April 7, if you are interested in participating vocally or instrumentally. "We are grateful for those who are already registered, but...
STAY UP TO DATE
Be sure to follow us on social media to keep up with events, news and opportunites!